Custom pro audio hardware
Musical Technology
MARK CONESE DESIGN
Since the 1980's Ambient Recording Company's owner has built custom equipment for recording studios, mastering studios and radio stations. The following current Mark Conese Design products are for use at Ambient Recording, and foster a sound that can't be had anywhere else.
Consulting on:
• Studio design
• Studio layout
• Wiring
• Custom high-end recording equipment
Custom hardware design
Original Sound
A COMPLETELY UNIQUE AND CUSTOM RECORDING CHAIN FROM MICROPHONE TO MONITOR CREATES A SOUND QUALITY THAT IS ONLY AVAILABLE AT AMBIENT RECORDING COMPANY.
Ambient Records' owner Mark Conese is a musician, electrical engineer and audiophile who has been designing and building music recording spaces and recording equipment since 1980. In 1989 he designed and built Ambient Recording Co., a Stamford Connecticut, USA based recording studio who's clients include many of todays most important jazz and popular recording artists. Throughout the 1990's Mark was the technical director at Ambient designing, maintaining and modifying the recording equipment used at the studio.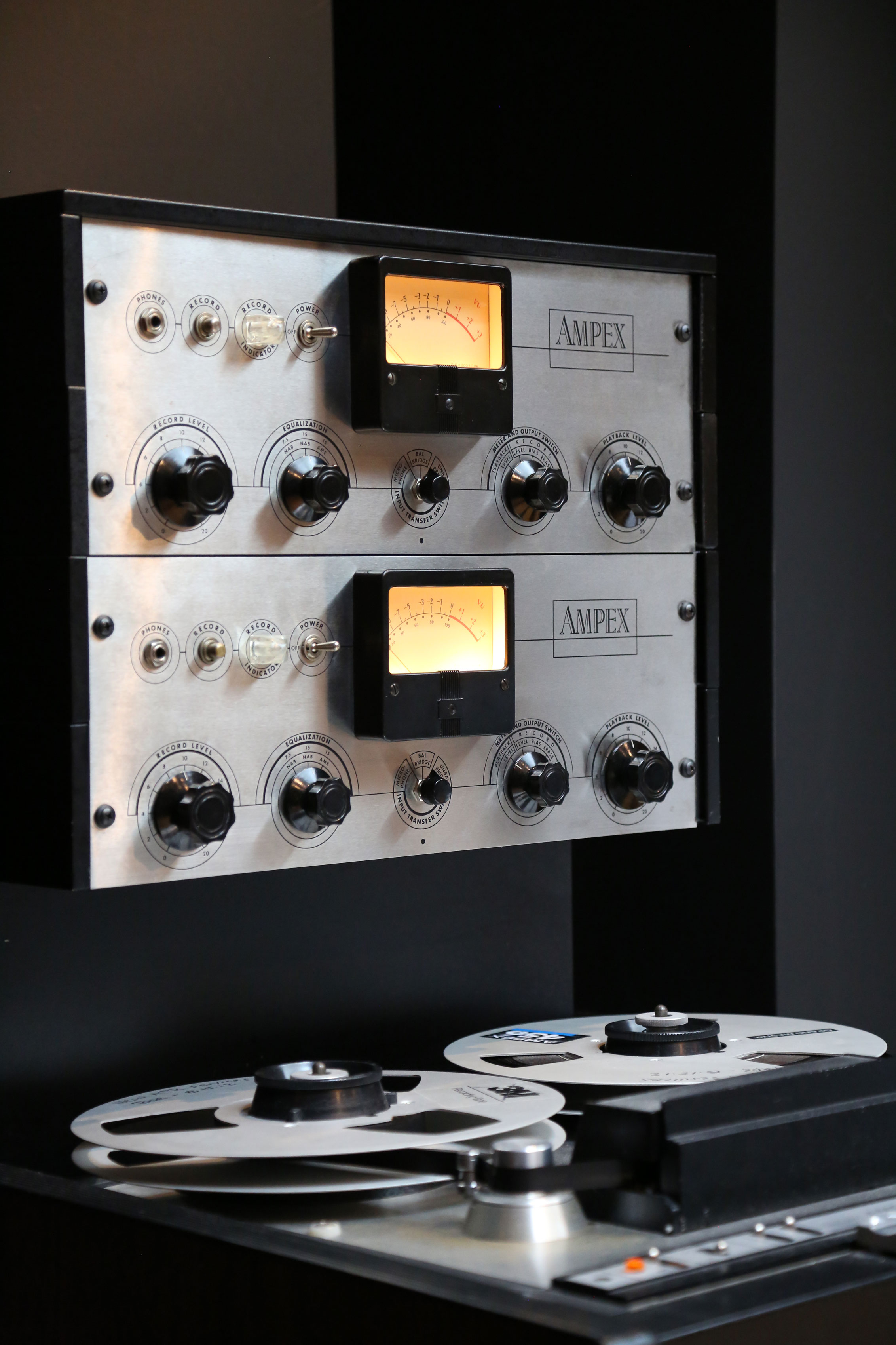 Since 1985, Mark has installed, maintained and customized professional recording studio equipment by SSL, Neve, Trident, Spectra-Sonics, Ampex, Studer, etc.
In 2000 Mark formed a Professional Audio Electronics company with Hi-Fi legend Dick Sequerra. Through their combined experiences Mark and Dick pushed the limits of modern recording technology by designing, building and testing professional audio recording devices that bridge the gap between Hi-Fi and Pro Audio. Their unique 1070A microphone pre-amplifier received many technical awards for design innovation and sound quality, including the 2002 TEC Award from Pro Audio Review magazine.

In 2008 the Ambient Records release "Concerti" was nominated for several Grammy Awards. From 2011 thru 2013 Mark was the Technical Director at WPKN radio (89.5 FM) in Bridgeport, CT. Where he designed and constructed a new production and broadcast studio as well as a performance space that are currently in use today.
The live room built in 1989 uses proportions discovered by the Greek sculptor and mathematician Phidias called "The Golden Mean." This is the same ratio that has been used in sacred structures since it was discovered some 2500 years ago. The walls and ceiling incorporate acoustically diffusive patterns. Materials used on the surfaces include locally sourced Spruce – "the musical wood" – and Pine.
The surfaces have been treated with natural varnish: the same recipe that is used for finishing violins, cellos and associated stringed instruments. This all leads to a natural sounding space with a dense, controlled decay time that works for recording solo instruments as well as large ensembles.
The following Mark Conese Design products are for "in house" use at Ambient Records and are referred to as Ambient Recording Co. products.
C-13 custom vacuum tube microphone
featuring hand built C-12 capsule and internal voltage regulators with custom tube rectified, choke filtered power supply.
LNA-4 four channel class A transistorized microphone preamplifier
Discrete transistor circuitry, transformer coupled, selectable input impedance, 3dB stepped gain.
116 Vacuum Tube microphone/DI preamplifier
Western Electric transformers, military vacuum tubes. With internal regulators and custom tube rectified, choke filtered power supply.
Custom Instrument Amplifier
with 5 Meg. Ohm input impedance, stepped gain switching, balanced output with 2 Watt drive capability.
Custom 24x4 mixing console
Custom mid-field and far-field studio monitors
Custom AES/EBU digital audio to Fiber Optic computer interface
Custom vacuum tube 1/2" two track tape machine
Custom EMT reverb electronics
1070A microphone preamplifier
Transformerless, Fully balanced, ultra-wide bandwidth, ultra-low distortion, built in metering. Winner of the 2002 TEC award by Pro Audio Review magazine. Designed in 2000.The world's first microphone preamp designed to be mounted on the mic stand.
Rack of 10 custom Spectra-Sonics preamplifiers
with 3 band equalizers and Jensen transformers
Class-A Discrete J-FET microphone preamplifier/DI
Featuring a unique current-mirror gain stage and a single Power J-FET output stage.
Class-A power amplifiers
Employing a single Power J-FET active stage
Custom designed Balanced Audio Interconnect - Studio Wire
Solid pure copper conductors, low capacitance. Audiophile grade balanced shielded wire.
IN THE WORKS
Custom 32x8 Discrete class-A mixing console
Stay tuned.